My Blog
Posts for: February, 2021
By Lee Cosmetic Dentistry
February 19, 2021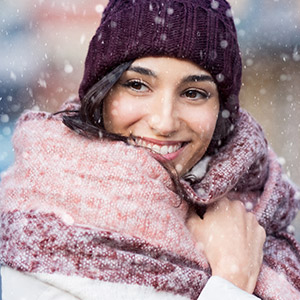 Now that the holidays are behind us and spring is ahead of us, winter doldrums may be setting in. If you are feeling a little blah, it might be time for a pick-me-up—and what better way to lift the spirits than by giving your smile a boost?
There are several ways to achieve a more attractive, confident smile, depending on your individual dental situation. Here are some possibilities:
Teeth Cleaning. If it sounds simple, it is! During your regular cleaning appointment, in addition to getting rid of plaque and tartar that cause dental disease, we use a polishing paste that removes surface stains.Not only will your teeth feel smoother, they'll look brighter.
Teeth whitening. If your teeth are yellowed, they can take the pizzazz out of your smile and make you look older. Professional teeth whitening is an easy way to upgrade a smile, and we can control the level of whitening—whether you want dazzling Hollywood white or a more subtle shade.
Dental bonding or veneers. If your teeth have gaps, chips, discoloration or a poor shape, dental bonding or veneers may be in order. Bonding is a way to repair minor defects in a single visit by applying tooth-colored material to the tooth. Veneers, which can be applied in as little as two visits, are thin porcelain shells that cover the entire front surface of your tooth. With both bonding and veneers, we custom color-match the materials so your smile looks completely natural, only better.
Crowns, bridges or dental implants. If you have a tooth that is not sustainable on its own, a lifelike crown can replace the visible part of the tooth, making it look good as new. If you have one or more missing teeth, a crown or bridge supported by dental implants can look and function like natural teeth.
Orthodontic treatment. If your teeth are not as straight as you'd like, orthodontic treatment can dramatically improve the appearance of your smile and give you newfound confidence. This original "smile makeover" is not just for teens; people of all ages undergo orthodontic treatment.  Not a fan of traditional metal braces? Not to worry—you may be a candidate for clear orthodontic aligners, which are nearly invisible and can be removed for meals and special occasions.
Gum surgery. If your teeth seem small or you think your gums show too much when you smile, changing the contour of the gums through periodontal plastic surgery can have a big impact on the look of a smile. Reshaping the gums also helps the teeth appear more prominent.
As you see, there is an array of options for enhancing your smile, and we're more than happy to help you develop a treatment plan that is right for you. So consider sprucing up your smile and boosting your spirits with a tip or two from this list.
If you would like more information about enhancing your smile, please contact us or schedule a consultation. To learn more, read the Dear Doctor magazine article "Cosmetic Dentistry."
By Lee Cosmetic Dentistry
February 09, 2021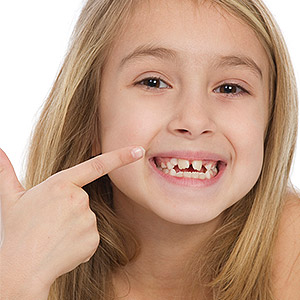 If your child has seen the dentist regularly, and brushed and flossed daily, there's a good chance they've avoided advanced tooth decay. But another problem might already be growing right under your nose—a poor dental bite (malocclusion).
A dental bite refers to the way the upper and lower teeth fit together. In a normal bite the teeth are in straight alignment, and the upper teeth slightly extend in front of and over the lower when the jaws are shut. But permanent teeth erupting out of position or a jaw developing abnormally can set the stage for a malocclusion.
Although the full effects of a malocclusion may not manifest until later, there may be signs of its development as early as age 6. If so, it may be possible to identify a budding bite problem and "intercept" it before it goes too far, correcting it or reducing its severity.
Here are 6 signs your school-age child could be developing a malocclusion.
Excessive spacing. If the spacing between teeth seems too wide, it could mean the size of your child's teeth are out of proportion with their jaw.
Underbite. Rather than the normal upper front teeth covering the lower, the lower teeth extend out and over the upper teeth.
Open bite. There's a space or gap between the upper and lower teeth even when the jaws are shut.
Crowding. Due to a lack of space on the jaw, incoming teeth don't have enough room to erupt and may come in misaligned or "crooked."
Crossbites. Some of the lower teeth, either in front or back of the jaw, overlap the upper teeth, while the rest of the upper teeth overlap normally.
Protrusion or retrusion. This occurs if the upper front teeth or jaw appear too far forward (protrusion) or the lower teeth or jaw are positioned too far back (retrusion).
Besides watching out for the preceding signs yourself, it's also a good idea to have your child undergo a comprehensive bite evaluation with an orthodontist around age 6. If that does reveal something amiss with their bite, intervention now could correct or lessen the problem and future treatment efforts later.
If you would like more information on children's bite development, please contact us or schedule an appointment for a consultation.