My Blog
Posts for: September, 2018
By Lee Cosmetic Dentistry
September 20, 2018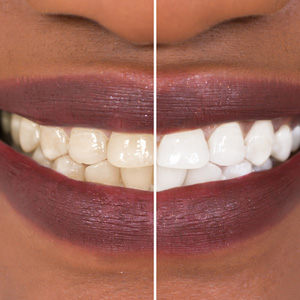 A relatively easy and inexpensive way to improve your smile is to whiten your teeth. In fact, you may even be able to do it yourself at home. Although there are differences between at-home and professional whitening, the former can still be effective.
That effectiveness, though, might be dependent on how well you understand what home whitening can do and what it can't. So before you purchase your kit, here are a few things to know about DIY teeth whitening.
Home kits are safe—when used as directed. Although nothing in life is completely risk-free, home whitening kits are relatively safe. But only if you follow the directions: If you overuse the bleaching solution beyond its intended use, you could wind up with permanent damage to your tooth enamel that can be costly to treat.
Bleaching solutions are relatively mild. Nearly all home kits use carbamide peroxide, a form of hydrogen peroxide, as their bleaching agent. Home kits usually contain no more than 10% of this agent, much lower than professional solutions. Used as directed, this amount of bleaching agent poses little to no risk to dental or general health. On the other hand, the weaker home kit solution does limit the extent of brightness you can achieve compared to stronger professional treatments.
For top results (or certain conditions), consider professional whitening. While you can obtain good results with a home whitening kit, professional whitening provides more precise brightness control and range, and may possibly last longer. That's because your dentist has more advanced techniques and equipment, as well as stronger bleaching solutions. And, if your discoloration originates inside your teeth, a home kit won't help—only a dentist can address that kind of discoloration.
Even if you decide to "go solo," your dentist can still give you advice on what to look for in a home kit, as well as tips for the actual procedure. But whether you whiten at home or let your dentist do it, teeth whitening can take years off your smile and give you a more attractive look.
If you would like more information on teeth whitening, please contact us or schedule an appointment for a consultation. You can also learn more about this topic by reading the Dear Doctor magazine article "Tooth Whitening Safety Tips: Are Bleaching Products Safe?"
By Lee Cosmetic Dentistry
September 10, 2018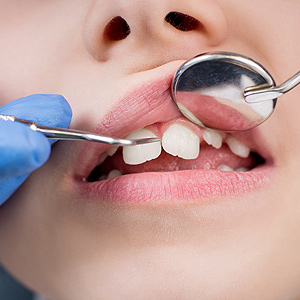 Overbites, underbites, crossbites—these are just a few of the possible malocclusions (poor bites) you or a family member might be experiencing. But no matter which one, any malocclusion can cause problems.
Besides an unattractive smile, a malocclusion makes it more difficult to chew and to keep the teeth and gums clean of disease-causing bacterial plaque. Thus correcting a malocclusion improves dental health; a more attractive smile is an added bonus.
This art of correction—moving teeth back to the positions where they belong—is the focus of a dental specialty called orthodontics. And, as it has been for several decades, the workhorse for achieving this correction is traditional braces.
Braces are an assembly of metal brackets affixed to the teeth through which the orthodontist laces a metal wire. The wire is anchored in some way (commonly to the back teeth) and then tightened to apply pressure against the teeth. Over time this constant and targeted pressure gradually moves the teeth to their new desired positions.
The reason why this procedure works is because teeth can and do move naturally. Although it may seem like they're rigidly set within the jawbone, teeth are actually held in place by an elastic tissue network known as the periodontal ligament. The ligament lies between the tooth and bone and keeps the tooth secure through tiny fibers attached to both it and the bone. But the ligament also allows teeth to continually make micro-movements in response to changes in chewing or other environmental factors.
In a sense, braces harness this tooth-moving capability like a sail captures the wind propelling a sailboat. With the constant gentle pressure from the wires regularly adjusted by the orthodontist, the periodontal ligament does the rest. If all goes according to plan, in time the teeth will move to new positions and correct the malocclusion.
In a way, braces are the original "smile makeover"—once crooked teeth can become straight and more visually appealing. More importantly, though, correcting a poor bite improves how the mouth works, especially while eating, and keeping things clean. A straighter smile isn't just more attractive—it's healthier.
If you would like more information on correcting misaligned teeth, please contact us or schedule an appointment for a consultation. You can also learn more about this topic by reading the Dear Doctor magazine article "Moving Teeth with Orthodontics."