My Blog
Posts for: March, 2018
By Lee Cosmetic Dentistry
March 29, 2018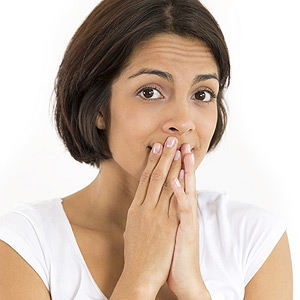 A loose baby tooth is normal and expected; a loose permanent tooth is quite another matter: it's an advanced sign of disease that could lead to losing the tooth.
The reasons for its looseness may vary. You may have experienced "primary occlusal trauma," in which the teeth have experienced a prolonged excessive biting force beyond their tolerance. This can be caused by habitual grinding or clenching the teeth.
You may have also experienced "secondary occlusal trauma": although the biting forces are within normal ranges, the teeth still can't handle the stress due to degraded bone support and gum tissue detachment. Clenching habits combined with weakened bone and gums will only accelerate and worsen the damage.
The most frequent cause in adults for loose teeth is secondary trauma from periodontal (gum) disease. Bacterial plaque built up on teeth from poor oral hygiene causes a chronic infection that eventually weakens gum attachment to the teeth. A loose tooth is a late sign of this damage.
Treatment for disease-based loose teeth has a twofold approach. First, we thoroughly clean the tooth, root and gum surfaces of all plaque and calculus (hardened plaque deposits) to reduce the infection and inflammation and restore tissue health. This is often accompanied by antibiotic treatments to reduce bacteria below the gum tissue.
For the loose teeth themselves, we may need to modify the forces against them while the gums and bone heal. One way to lessen the biting force on a tooth is to reshape its and the opposing tooth's biting surfaces. For extensive looseness we can also splint the affected tooth or teeth with other teeth. Temporarily, we can apply splinting material to the outside of both the loose and stable teeth or cut a small channel into them and apply bonding material to join them. A permanent option is to crown both the affected teeth and nearby stable teeth and fuse the crowns together.
These and other stabilizing techniques, like occlusal night guards to reduce the effects of teeth grinding or orthodontic treatment, will help secure the teeth. Coupled with disease treatment and renewed dental care and hygiene practices, you may be able to keep that loose tooth from being lost.
If you would like more information on treating loose teeth, please contact us or schedule an appointment for a consultation. You can also learn more about this topic by reading the Dear Doctor magazine article "Treatment for Loose Teeth."
By Lee Cosmetic Dentistry
March 14, 2018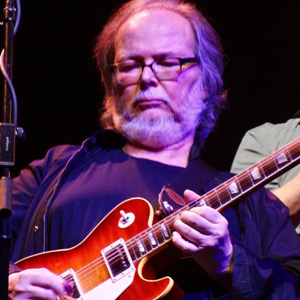 Fans of the legendary rock band Steely Dan received some sad news a few months ago: Co-founder Walter Becker died unexpectedly at the age of 67. The cause of his death was an aggressive form of esophageal cancer. This disease, which is related to oral cancer, may not get as much attention as some others. Yet Becker's name is the latest addition to the list of well-known people whose lives it has cut short—including actor Humphrey Bogart, writer Christopher Hitchens, and TV personality Richard Dawson.
As its name implies, esophageal cancer affects the esophagus: the long, hollow tube that joins the throat to the stomach. Solid and liquid foods taken into the mouth pass through this tube on their way through the digestive system. Worldwide, it is the sixth most common cause of cancer deaths.
Like oral cancer, esophageal cancer generally does not produce obvious symptoms in its early stages. As a result, by the time these diseases are discovered, both types of cancer are most often in their later stages, and often prove difficult to treat successfully. Another similarity is that dentists can play an important role in oral and esophageal cancer detection.
Many people see dentists more often than any other health care professionals—at recommended twice-yearly checkups, for example. During routine examinations, we check the mouth, tongue, neck and throat for possible signs of oral cancer. These may include lumps, swellings, discolorations, and other abnormalities—which, fortunately, are most often harmless. Other symptoms, including persistent coughing or hoarseness, difficulty swallowing, and unexplained weight loss, are common to both oral and esophageal cancer. Chest pain, worsening heartburn or indigestion and gastroesophageal reflux disease (GERD) can also alert us to the possibility of esophageal cancer.
Cancer may be a scary subject—but early detection and treatment can offer many people the best possible outcome. If you have questions about oral or esophageal cancer, call our office or schedule a consultation. You can learn more in the Dear Doctor magazine article "Oral Cancer."