My Blog
Posts for: October, 2015
By Lee Cosmetic Dentistry
October 29, 2015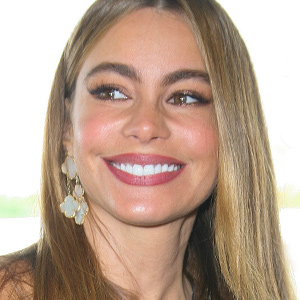 A woman as gorgeous and funny as Sofia Vergara surely planned to be a model and actress from the get-go, right? Wrong! Sofia's first career choice actually was to be… a dentist! That's right, the sexy star of TV's Modern Family actually was only two semesters shy of finishing a dental degree in her native Columbia when she traded dental school for the small screen. Still, dental health remains a top priority for the actress and her son, Manolo.
"I'm obsessed," she recently told People magazine. "My son thinks I'm crazy because I make him do a cleaning every three months. I try to bribe the dentist to make him to do it sooner!"
That's what we call a healthy obsession (teeth-cleaning, not bribery). And while coming in for a professional cleaning every three months may not be necessary for everyone, some people — especially those who are particularly susceptible to gum disease — may benefit from professional cleanings on a three-month schedule. In fact, there is no one-size-fits-all approach to having professional teeth cleanings — but everyone needs this beneficial procedure on a regular basis.
Even if you are meticulous about your daily oral hygiene routine at home, there are plenty of reasons for regular checkups. They include:
Dental exam. Oral health problems such as tooth decay and gum disease are much easier — and less expensive — to treat in the earliest stages. You may not have symptoms of either disease early on, but we can spot the warning signs and take appropriate preventive or restorative measures.
Oral cancer screening. Oral cancer is not just a concern of the middle aged and elderly — young adults can be affected as well (even those who do not smoke). The survival rate for this deadly disease goes up tremendously if it is detected quickly, and an oral cancer screening is part of every routine dental visit.
Professional teeth cleaning. Calcified (hardened) dental plaque (tartar or calculus) can build up near the gum line over time — even if you brush and floss every day. These deposits can irritate your gums and create favorable conditions for tooth decay. You can't remove tartar by flossing or brushing, but we can clear it away — and leave you with a bright, fresh-feeling smile!
So take a tip from Sofia Vergara, and don't skimp on professional cleanings and checkups. If you want to know how often you should come in for routine dental checkups, please contact us or schedule an appointment for a consultation. You can learn more in the Dear Doctor articles "Dental Hygiene Visit" and "Dental Cleanings Using Ultrasonic Scalers."
By Lee Cosmetic Dentistry
October 14, 2015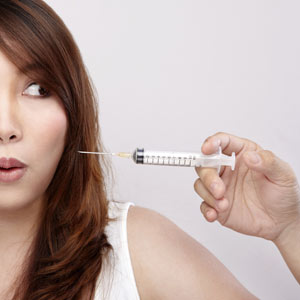 If you've suffered from problems with your jaw joints, known collectively as temporomandibular disorders (TMDs), then you know how uncomfortable and painful they can be. You may also have heard about the use of Botox injections to ease TMD discomfort.
Before you seek out Botox treatment for TMD, though, you should consider the current research on the matter. Far from a "miracle" treatment, the dental profession is still undecided on the effects of Botox to relieve TMD pain symptoms — and there are other risks to weigh as well.
Botox is an injectable drug with a poisonous substance called botulinum toxin type A derived from clostridium botulinum, a bacterium that causes muscle paralysis. The Food and Drug Administration (FDA) has approved small dose use for some medical and cosmetic procedures, like wrinkle augmentation. The idea behind its use for TMD is to relax the muscles connected to the joint by paralyzing them and thus relieve pain.
The FDA hasn't yet approved Botox for TMD treatment, although there's been some use for this purpose. There remain concerns about its effectiveness and possible complications. In the first place, Botox only relieves symptoms — it doesn't address the underlying cause of the discomfort. Even in this regard, a number of research studies seem to indicate Botox has no appreciable effect on pain relief.
As to side effects or other complications, Botox injections have been known to cause pain in some cases rather than relieve it, as with some patients developing chronic headaches after treatment. A few may build up resistance to the toxin, so that increasingly higher dosages are needed to achieve the same effect from lower dosages. And, yes, Botox is a temporary measure that must be repeated to continue its effect, which could lead to permanent paralyzing effects on the facial muscles and cause muscle atrophy (wasting away) and even deformity.
It may be more prudent to stick with conventional approaches that have well-documented benefits: a diet of easier to chew foods; cold and heat applications; physical therapy and exercises; pain-relief medications and muscle relaxers; and appliances to help control grinding habits. Although these can take time to produce significant relief, the relief may be longer lasting without undesirable side effects.
If you would like more information on treatments for TMD including Botox injections, please contact us or schedule an appointment for a consultation.