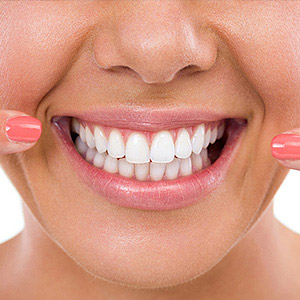 You could have an unattractive smile because of a chipped tooth or one slightly out of alignment. Or, it could be both of the above, plus some heavy staining to boot. Correcting each flaw individually might require a combination of different methods like orthodontics or porcelain crowns, which can take an extended period of time to complete.
But you may be able to correct numerous smile flaws with just one method—and in no more than a couple of treatment visits. It's called direct veneers.
Unlike regular veneers, direct veneers don't require a dental technician to craft a thin porcelain shell to bond over teeth. Rather, a dentist applies a tooth-colored material called composite resin to the problem teeth and "sculpts" an entirely new look that can correct multiple dental flaws at one time.
The dentist usually begins the process by creating a model ("wax-up") of proposed changes based on physical impressions of the jaw and teeth. Both dentist and patient can study the model and modify it if necessary, when finalizing the treatment plan.
At a subsequent appointment, the dentist prepares the tooth surface for bonding by removing a thin layer of tooth enamel, then shapes the teeth to better accommodate the composite resin. This tooth prep is similar to that done with traditional veneers, so it's permanent—the teeth will require some form of restoration from then on.
After applying an etchant and a bonding agent, the dentist applies the composite resin in small amounts, hardening each layer with a special light before applying the next one. With each subsequent layer, the dentist sculps the composite material to eventually resemble the wax-up model.
After completing the composite application, the dentist then uses hand tools and a dental drill to complete shaping, as well as an abrasive strip between teeth to aid future flossing. After just a few hours, the transformation is complete.
Direct veneers are durable, but not to the same extent as regular veneers or other cosmetic enhancements. They can also pick up stains over time, and may require re-treatment at some point. Still, direct veneers are a cost-effective way to improve the appearance of teeth with multiple flaws that could radically change your smile for the better.
If you would like more information on the direct veneer method, please contact us or schedule an appointment for a consultation.